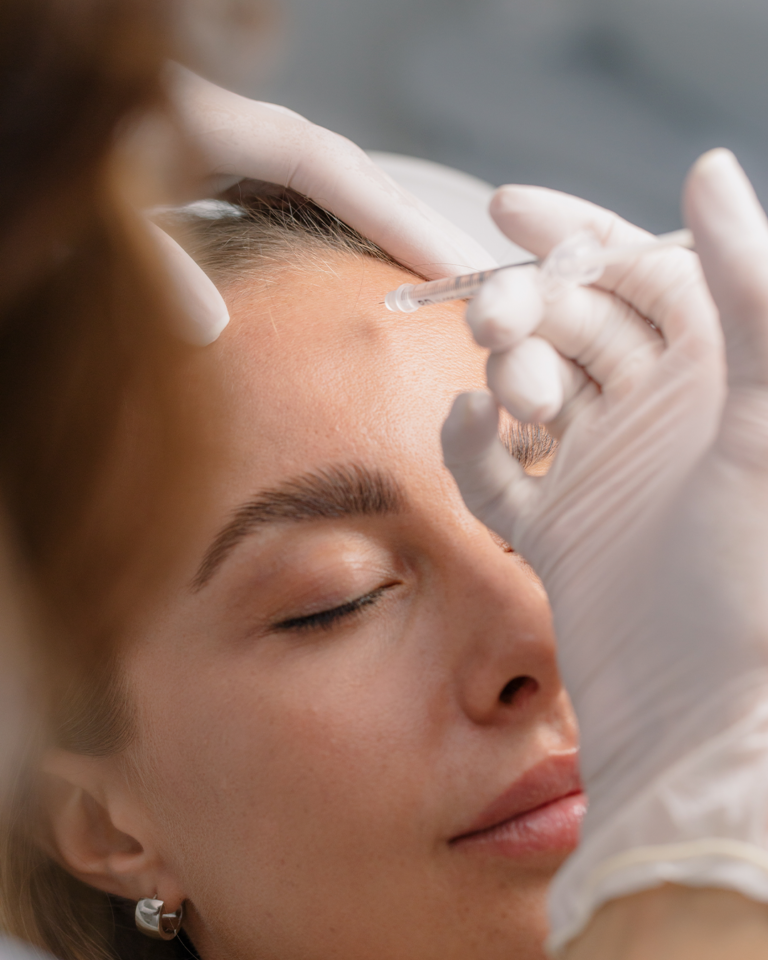 Botox, Meso Acne, Fat Loss, Keloid Injection
IDR 120,000 – IDR 8,400,000
A modern highly effective procedure that relaxes facial wrinkles and folds.
Injectables are a simple and minimally-invasive treatment that involves injecting your chosen solution under your skin. Many patients can undergo injectables without any form of anaesthetics, although we do provide a numbing cream that can be used if you would like to.
Since injectables require little preparation and recovery time the entire process can usually be performed in under an hour with no downtime.
Avoid excessive smilling or using your facial muscle for about an hour after the treatment.
Keep upright for the first 4 hours.
Do not rub or massage the treated area avoid the use of make-up if possible.
Avoid sleeping on your face the first night.
Do not exercise or partake in any strenuous activity for the next 12 hours.
Avoid excessive alcohol consumption for the next 24 hours.
Do not have any beauty treatments on your face e.g. facials, facial massage for 2 weeks.
Avoid exposure to strong sunlight, very cold temperatures and saunas for the next 2 weeks.
Botox Allergan
IDR 120,000/unit
Botox Xeomin
IDR 120,000/unit
Fat Loss Injection
IDR 850,000/vial
Meso Acne
IDR 300,000/0,5ml
Keloid Injections
IDR 300,000/0,5ml
Stretchmark Injections
IDR 300,000/0,5ml
Forehead 20-24 units
IDR 2,400,000 – IDR 2,880,000
Crow's Feet 12-18 units
IDR 1,440,000 – IDR 2,160,000
Massetter (Face Slimming) 50-70 units
IDR 6,000,000 – IDR 8,400,000
Nose 20-40 units
IDR 2,400,000 – IDR 4,800,000
Lip Flip 4-8 units
IDR 480,000 – IDR 960,000
Chin 4-8 units
IDR 480,000 – IDR 960,000