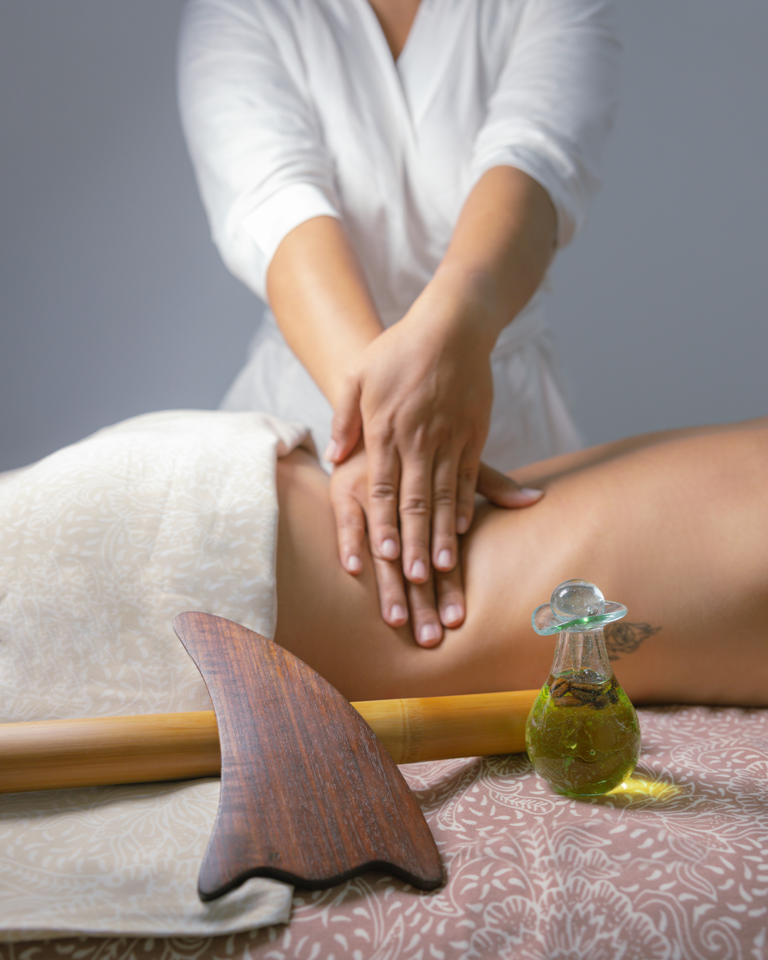 Lymphatic Drainage Therapy
Purchase 5 treatments only
IDR 3,150,000
Lymphatic drainage therapy is a strong massage with the combination of palm pressure, a body Gua Sha and a Bamboo Stick that encourages the movement of lymph fluids around the body.
The fluid in the lymphatic system helps remove waste and toxins from body tissues. Lymphatic massage aims to help the body maintain proper blood circulation, body fluid balance and immune functions. The massage drains the body of excess fluids hence leaving you feel lighter and slimmer.
For the best effects, we recommend to do the treatment from once per week.
Lymphatic Face Massage (include buccal)
IDR 4,500,000
Lymphatic Face Massage
IDR 3,000,000