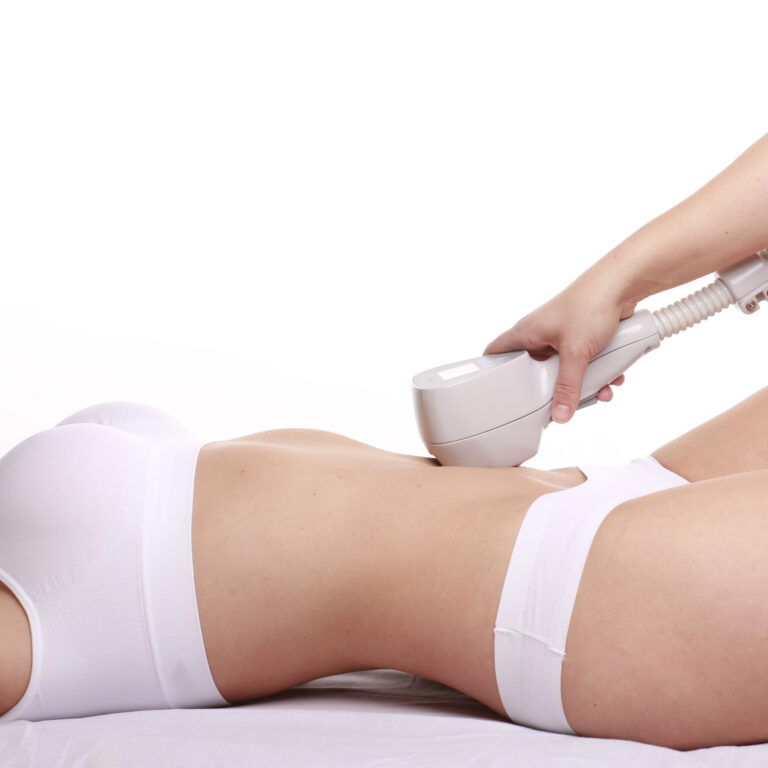 IDR 2,000,000 – IDR 10,800,000
Introducing Exilis Ultra 360: Your Ultimate Transformation Experience!
Unlock the power of cutting-edge technology with Exilis Ultra 360, the revolutionary solution for rejuvenating your face, sculpting your body, and enhancing your intimate area. Discover a new level of confidence as we redefine beauty from head to toe.
Body Contouring - 2 hours
IDR 7,200,000
Exilis (Abdomen, Inner Thighs, Breast Lifting, Buttocks)
Body Contouring & Toned - 2 hours
IDR 9,500,000
EMSCULPT ( Abdomen or Buttocks), Exilis ( Abdomen,Buttocks and Inner thighs)
Full Face 60 minutes
IDR 3,000,000
Add ons: Neck, Decolletage, Lips, Perioral area IDR 500,000 per area
Full Face 60 minutes x 4 sessions
IDR 10,800,000
Abdomen 30 minutes
IDR 3,000,000
Add ons : Love Handles, Saddle bags, Buttocks,Banana roll IDR 1,000,000 per area
Abdomen 30 minutes x 4 sessions
IDR 10,800,000
Banana roll/ Upper back 20-30 minutes
IDR 2,000,000
Add ons one or more areas (same price ) IDR 1,000,000 per area; Package of 4 sessions IDR 7,200,000
Breast (Male) 20-30 minutes
IDR 2,000,000
Add ons one or more areas (same price ) IDR 1,000,000 per area; Package of 4 sessions IDR 7,200,000
Buttocks/ Inmer thighs 20-30 minutes
IDR 2,000,000
Add ons one or more areas (same price ) IDR 1,000,000 per area; Package of 4 sessions IDR 7,200,000
Love handles 20-30 minutes
IDR 2,000,000
Add ons one or more areas (same price ) IDR 1,000,000 per area; Package of 4 sessions IDR 7,200,000
Saddle bags 20-30 minutes
IDR 2,000,000
Add ons one or more areas (same price ) IDR 1,000,000 per area; Package of 4 sessions IDR 7,200,000
Upper or Forr arms 20-30 minutes
IDR 2,000,000
Add ons one or more areas (same price ) IDR 1,000,000 per area; Package of 4 sessions IDR 7,200,000
Knees / Hands 10-20 minutes
IDR 1,500,000
Add ons one or more areas ( same price ) IDR 500,000 per area; Package of 4 sessions IDR 5,400,000
Lips / Perioral area 10-20 minutes
IDR 1,500,000
Add ons one or more areas ( same price ) IDR 500,000 per area; Package of 4 sessions IDR 5,400,000
Neck / Decolletage 10-20 minutes
IDR 1,500,000
Add ons one or more areas ( same price ) IDR 500,000 per area; Package of 4 sessions IDR 5,400,000
Intimate Tightening 15 minutes
IDR 4,500,000
Add ons Labia Reshaping IDR 2,000,000; Package of 3 sessions IDR 12,000,000
Labia Rejuvenation 30 minutes
IDR 3,000,000
Add ons Intimate Tightening IDR 3,500,000; Package of 3 sessions IDR 8,000,000