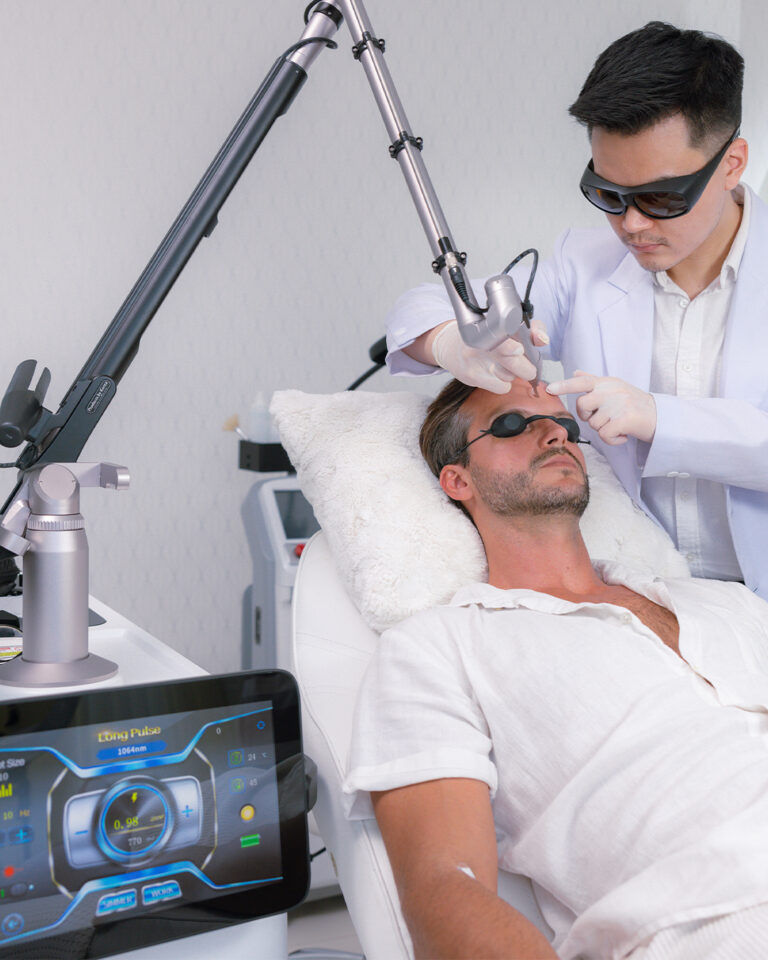 IDR 1,500,000 – IDR 3,500,000
Pico Laser is a revolutionary technology to repair any skin concern in a non-invasive way. It is effective for removal of pigmentation, acne scars, age spots, tattoos, and sun-damaged skins. It can be used on the entire body and all skin types.
Pico Laser activates new collagen and elastin without pain. There will be no skin injury or burning during this procedure and no downtime afterward. All you will notice is that your skin texture will be healthier and brighter.
Keep your body hydrated, so drink as much water as possible.
Keep a healthy diet and exercise regularly. we recommend you to have a self-care routine from morning until night and a consistent aftercare.
Take a break from alcohol.
Always avoid hot showers. use lukewarm water as this will facilitate the quick recovery of your skin.
It is advisable to not scratch your skin after the treatment.
Try to prevent the exposure of sunlight and cold temperatures for a few weeks, the use of sunblock cream is encouraged.
Rejuvenation
IDR 3,500,000
Package for 3 sessions
IDR 9,450,000
Package for 5 sessions
IDR 14,875,000
Tattoo Removal (starts from)
IDR 1,500,000 / session