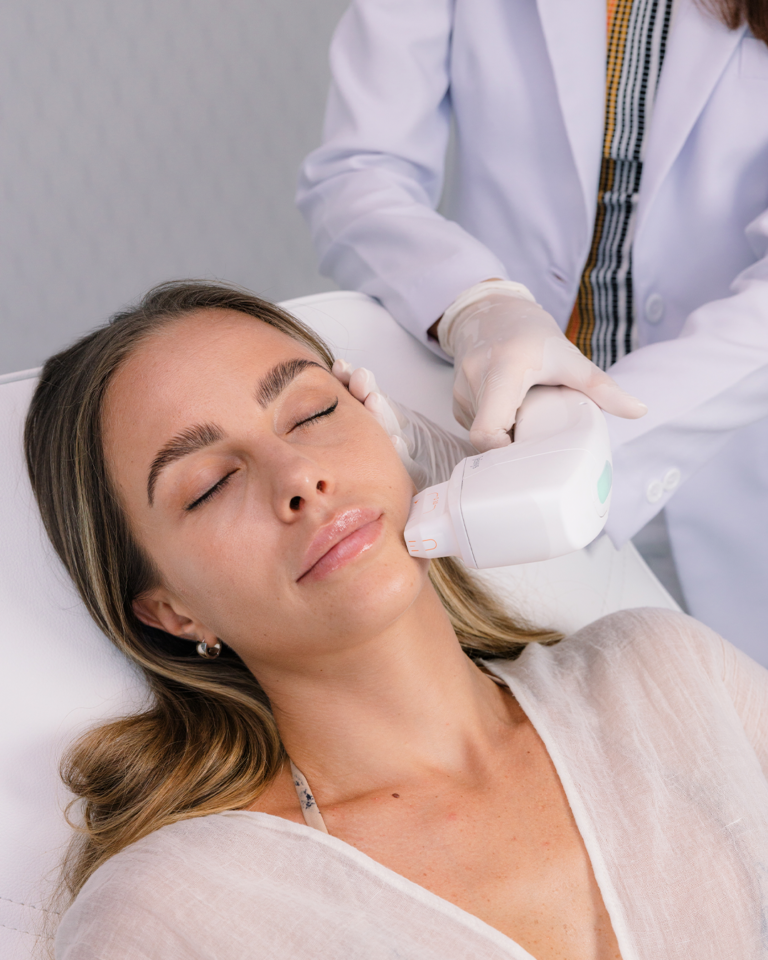 IDR 2,000,000 – IDR 6,800,000
High-Intensity Focused Ultrasound, an advanced cosmetic technology that significantly tightens and lifts several areas of the face. It also reduces signs of aging and improves the tone of the skin in a single session.
Keep your body hydrated, so drink as much water as possible.
Keep a healthy diet and exercise regularly. we recommend you to have a self-care routine from morning until night and a consistent aftercare.
Take a break from alcohol.
Always avoid hot showers. use lukewarm water as this will facilitate the quick recovery of your skin.
It is advisable to not scratch your skin after the treatment.
Try to prevent the exposure of sunlight and cold temperatures for a few weeks, the use of sunblock cream is encouraged.
Double Chin
IDR 2,000,000
Lower Face
IDR 16,200,000
Double Chin
IDR 7,200,000