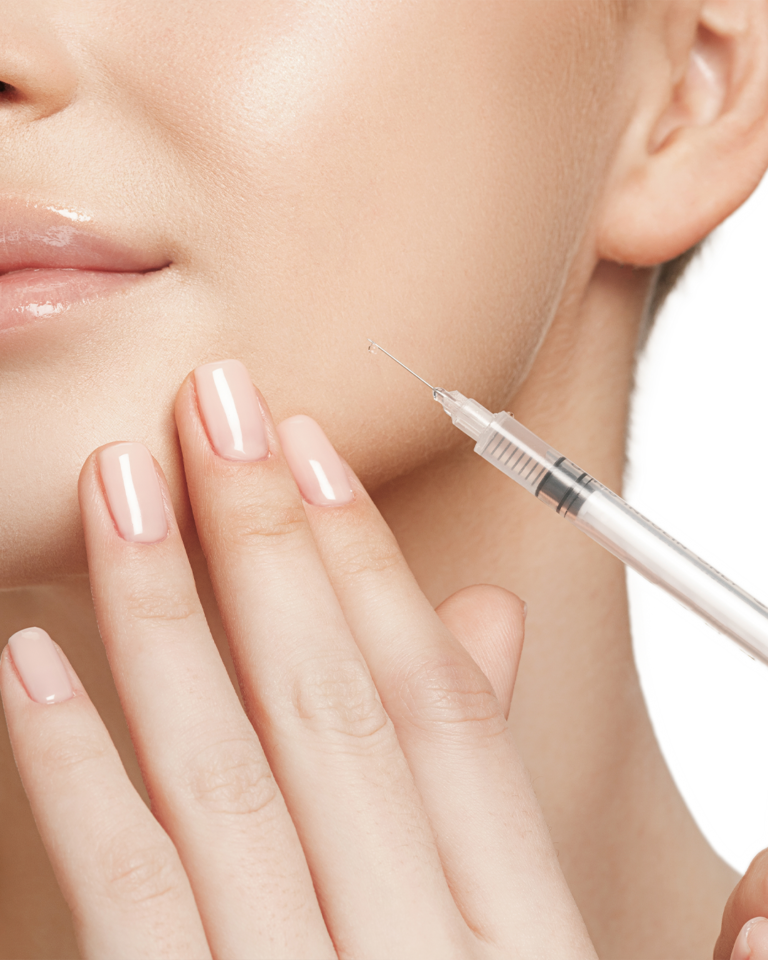 Profhilo, Rejuran Salmon DNA, Meso Melasma
IDR 2,400,000 – IDR 10,000,000
Non surgical procedure which stimulates the skin with active ingredients to replenish and rejuvenate the skin with immediate results.
Skin boosters increase the levels of hyaluronic acid in the skin and also stimulate the production of collagen, which in turn improves fine lines, wrinkles and produce firmer skin.
Skin boosters can be used to treat many different skin areas. For your initial treatment, we recommend having two sessions at six-week intervals, with subsequent maintenance treatments once or twice a year.
Juvederm Volite
IDR 8,050,000/ 2ml
Collagen Stimulator
IDR 10,000,000/ vial
Profhilo
IDR 8,050,000/ 2ml
Profhilo Package Buy 3 Only
IDR 21,735,000
Nucleofill
IDR 5,100,000/ box
Nucleofill Package Buy 3 Only
IDR 13,750,000
Rejuran Salmon DNA
IDR 5,800,000/ 2ml
Rejuran I
IDR 3,500,000/ ml
Pink Shooter
IDR 4,000,000/ vial
Pink Shooter Package Buy 3 Only
IDR 10,800,000
Teosyal Redensity I
IDR 3,150,000/ ml
NCTF 135 HA
IDR 4,500,000/ vial
NCTF 135 HA Package of 5 sessions
IDR 20,250,000
Growth Factor
IDR 2,750,000/ ml
AKN Acne Removal
IDR 2,500,000/ vial
Restylane Vital Light
IDR 5,000,000/ ml
Neauvea
IDR 4,500,000/ syringe
Xelarederm
IDR 6,000,000/ ml
Xelarederm Package Buy 3 Only
IDR 16,200,000
Xelarederm Package Buy 5 Only
IDR 25,500,000
Asconex
IDR 2,400,000 / vial
Asconex Package Buy 3 Only
IDR 6,480,000
Asconex Package Buy 5 Only
IDR 10,200,000
Hair growth booster
IDR 2,500,000/ ml