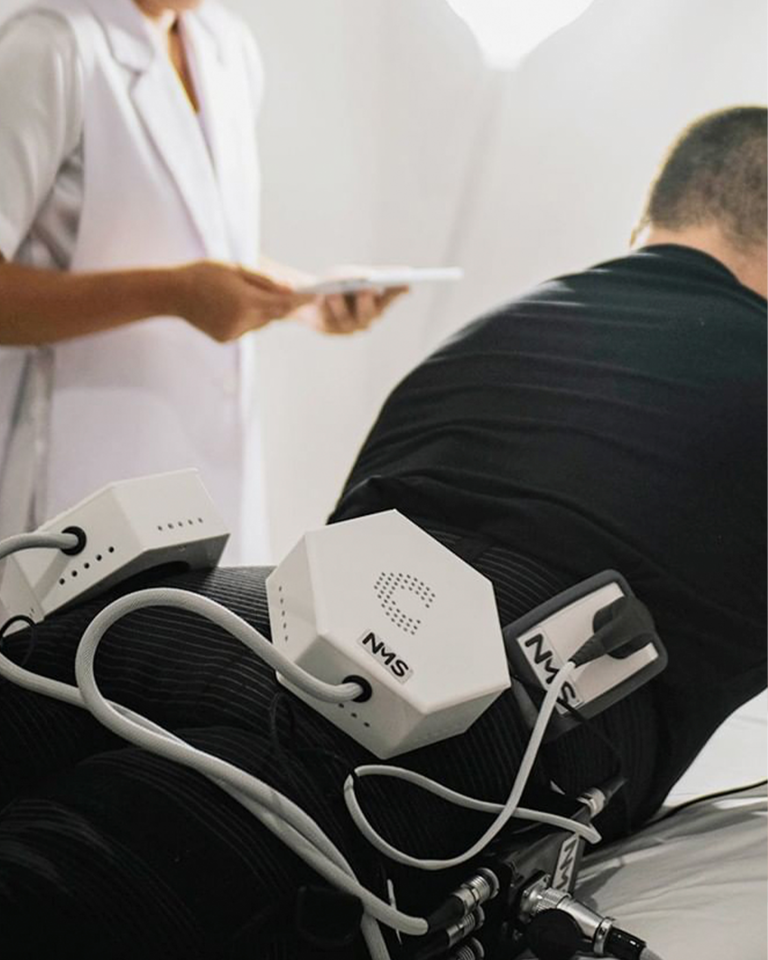 NMS (Neuro Muscular Stimulation)
IDR 10,000,000 – IDR 22,000,000
Non surgical procedure with the only technology that allows you to sculpt you body by burning fat and build muscle at the same time.
NMS is a technology that allows you to burn fat and build muscle simultaneously for your arms, abs, glutes, thighs and calves.
The NMS combines new and powerful technologies to enhance how you build, strengthen, tone and firm your muscles.
The NMS by Cryoskin combines a deep electrical pulse with 2 Tesla electromagnetic applicators, creating equivalent to 50,000 crunches or squats per 30 minute session. While. lying. down.
6 Sessions (3 weeks)
IDR 10,000,000
10 Sessions (5 weeks)
IDR 15,000,000
16 Sessions (8 weeks)
IDR 22,000,000