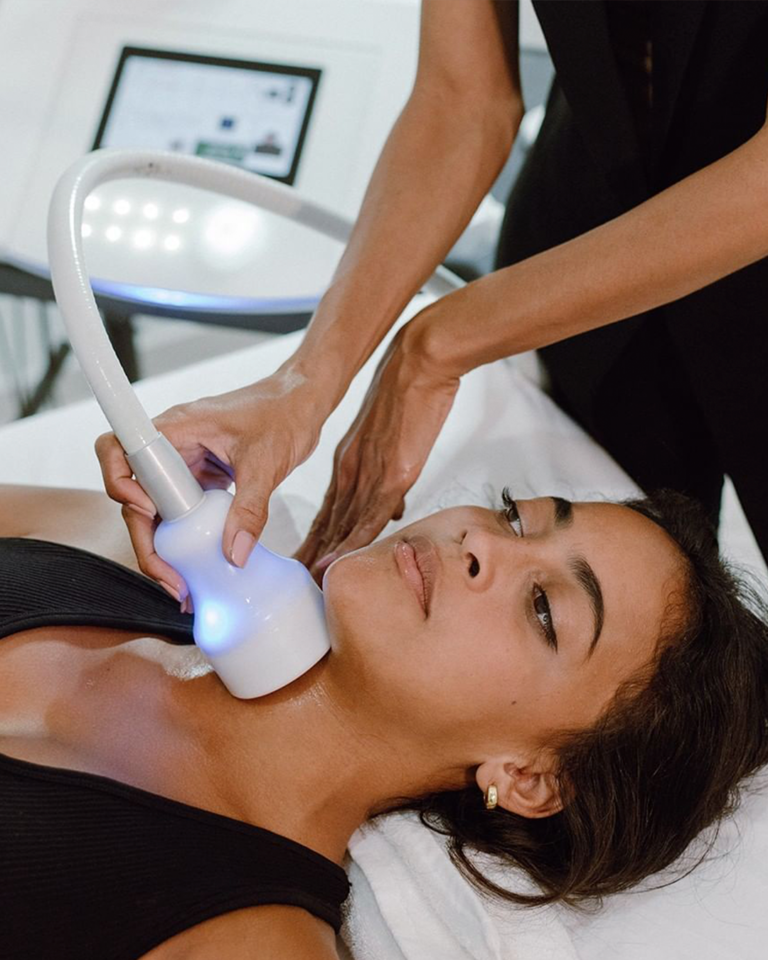 Full facial rejuvenation with this 90 minute make-over, which includes a deep cleaning facial, Microdermabrasion and then a full Cryo lifting and tightening facial, be prepared to be your most beautiful and lifted version yet.
Exfoliating peelings are used to target fine lines and reduce size of pores. Uneven skin is peeled away to hydrate and nourish the underlying skin, revealing a more radiant complexion.
Mini-Microdermabrasion
IDR 250,000
De-dull in no time. A cleansing and two passes of microderm over the face and neck deliver an instantaneous glow.
Facial Extraction
IDR 250,000
Facial extraction is a relatively simple process of clearing clogged or compact pores manually or mechanically. In order for perfect function, pores must be free of oil, dirt and any build up of debris that clogs the pores from renewing. Extractions are an option during any of our regular facials.
LED Therapy is extremely effective at treating many if not all of these symptoms: Acne, dermatitis, dull skin, sczema, psoriasis, rosacea, signs of premature ageing (including wrinkles and age spots), sun damage, scar tissue and other skin conditions caused by inflammation.
Oxygen blast rehydrates and nourishes the skin through pure oxygen infusion mixed with serum for a fresh shiny glow.
Meso Stem Cell
IDR 350,000
Meal stem cell is a form of Mesotherapy that contain live cells to rejuvenate the skin leaving it healthier and glowing.
Chemical Peel
IDR 500,000
A chemical peel is a technique used to improve and smooth the texture of the skin. Facial skin is mostly treated, and scarring can be improved. Chemical peels are intended to remove the outer-most layers of the skin.
Micro Peeling
IDR 700,000
Dermalogica Facial
IDR 550,000
Dermalogica Complete Set
IDR 675,000